How to Improve Your Living Room
Your living room is a great public area of the house for you to relax in or entertain guests, and sometimes it needs a boost. Here are some simple ways to upgrade your living room and make it more luxurious and relaxing.
Let Integrity Construction, Inc. help make your home beautiful again! Call (847) 750-3206 and speak to one of our home specialists about your next project.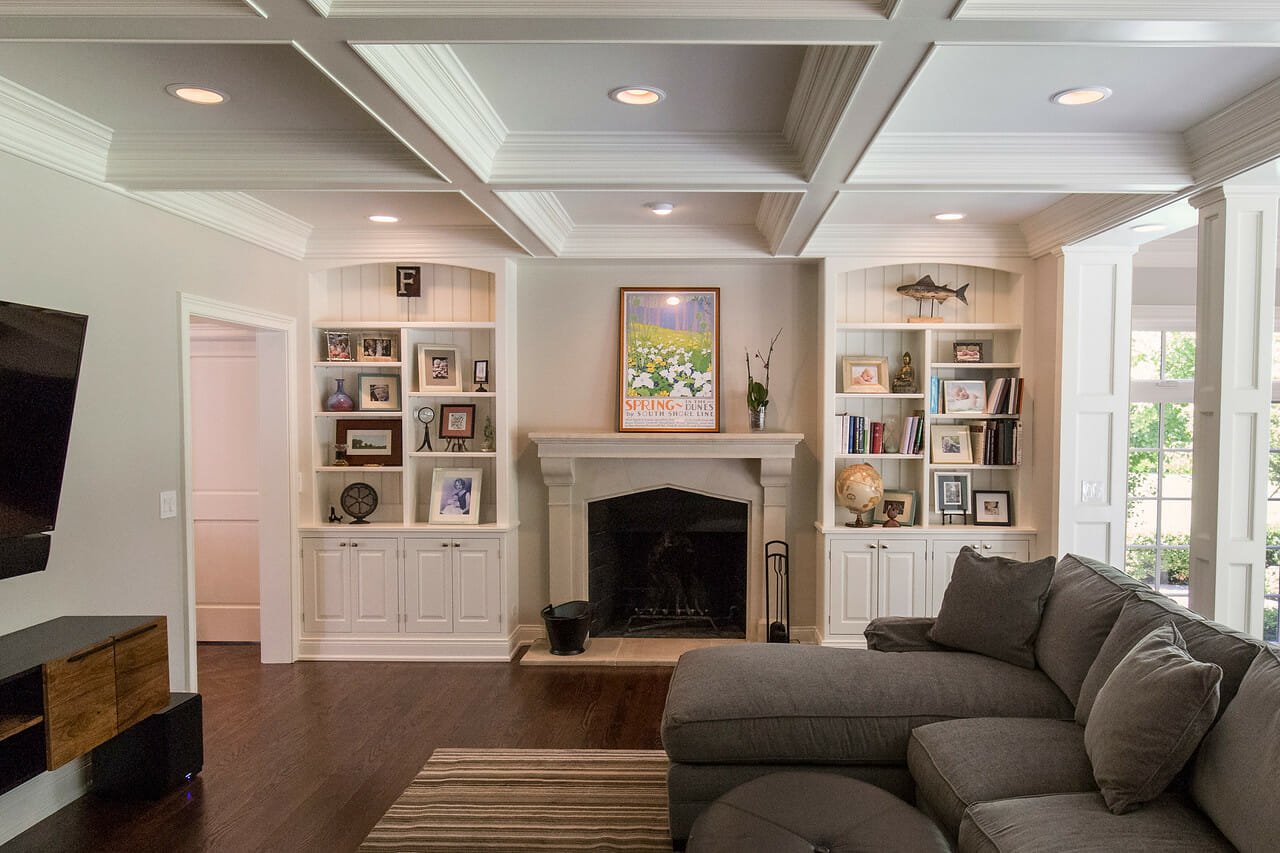 Metallic Accents
If there are darker colors in your living room, this is a particularly good piece of advice – use metallic accents such as copper or gold in your décor to create contrast and give pops of color. You can also use bronzes and coppers as focal points in white or light colored rooms. If in doubt about what shade of metal to use as an accent, take a paint swatch with you to the store when shopping to make sure there isn't too much of a clash.
Prioritize
Make sure you think about who will be using the room and how they will be using it before buying new furniture or designing your floor plan. For example, if you have a family with small children that will want to watch TV and play, you will need to set the room up differently than a retired couple would. Prioritizing your living room space will help you decide what really needs to be done, and also help you figure out what furniture pieces to buy or get rid of during the remodel. For some, a remodel is as simple as a new rug and a coat of paint, while for others new furniture and fixtures are added.
Decorative Shelves
Not all shelving units are created equal! Look at uniquely cut and constructed shelving units, this will give your living room a more sophisticated feel. It also makes your home more unique, and can make the space feel more luxurious and less 'run of the mill'. A unique shelving or storage space also serves the dual purpose – a decorative statement piece in a room, but also functional and able to be used for practical purposes.
Stick With A Style
It can be tempting to try and incorporate lots of different aspects into your living room, particularly with so many options for home décor on the market. It's best not to try and blend styles, for example, a room that is predominantly based on natural influences is not likely to look good with random pieces of futuristic or whimsical décor. Feel free to add bold accents here and there, but be sure that your room is a mostly unified style to start with.
Maximize Space
In addition to storage it's important to get an idea of the rooms flow and use. Make sure your furniture doesn't clutter up your floor plan! Be aware of traffic patterns in your home so that you can fit all your furniture comfortably. Sometimes this means you will want to use something like a side table instead of a coffee table, or have a larger or smaller entertainment center depending on the values and needs of your household.
Color Palette
Similar to style, it's important to pick a color palette that best complements the room. A good rule of thumb is dark colors make rooms feel smaller, and light colors make rooms feel larger. It's probably best to choose colors that go together, or even make the room and furniture neutral colors. Neutral colors are a great way to decorate a room as they give you more freedom with it comes to furnishings, accents, and décor.
When you're ready to make the dreams for your home come true, call Integrity Construction Consulting, Inc. We have been serving the Chicagoland area with home remodeling and new home construction projects since 2003. No project is too big or too small for us, and we look forward to helping you get the home of your dreams.