Top Floor Plan Mistakes You Can Prevent
Floor plans are a necessary evil when it comes to a new home construction. Without them your house simply can't be built! Drafting a floor plan is often time consuming, tiring, and can be at times overwhelming. Make sure you don't get stuck with problems with your home during or after the build by making sure you avoid making these three common mistakes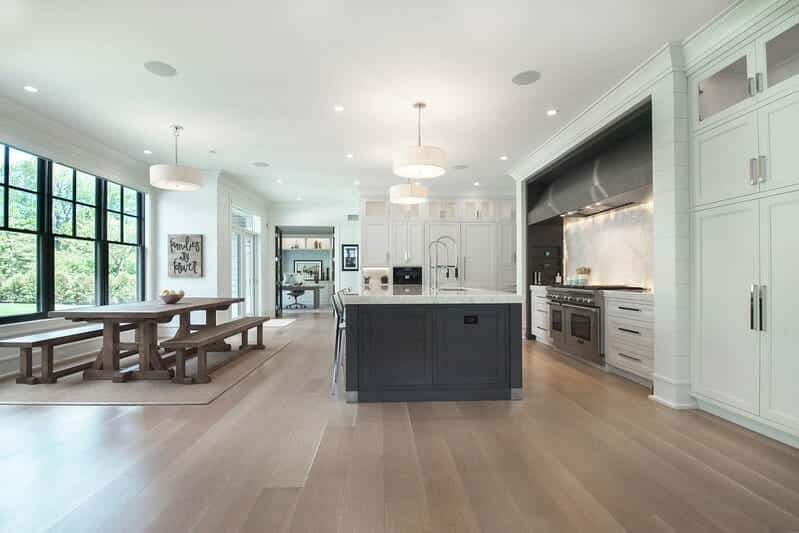 1. Signing off on plans without understanding them
Floor plans are designed to be read by architects, construction workers, electricians, plumbers, and other home interior and exterior professionals. If you can't read or understand them, don't worry, most people can't! But before you sign off on building work to be done it's important you have the plans thoroughly explained to you by your construction contractor to make sure that you are actually getting what you want.
While it may be tempting to not ask for help and just trust what is on the plans, it's always safest to double check, and your contractor will not mind as it means you will be happy with the work they have done at the end of the project.
2. Not considering your post build budget
You may think those wall to ceiling windows look great and will be an awesome feature to your home – until your electrical bill comes. What previously looked like an amazing idea on your floor plan can easily turn into a financial nightmare where your energy bill is concerned. Remember, the larger the space, the more energy it takes to heat or cool it, and while lots of windows may look cool, if they're not energy efficient and STAR rated it can be difficult to keep those costs down year round.
Also consider the costs of maintaining things like your roof if there is a storm that causes damage, or your gutters.  Houses need year round maintenance to be at their best, and the more you plan ahead, care for and maintain your house now, the less you will need to do it in the future.
3. Not measuring your furniture
Numbers on a page might look just fine, but once your house is built you can't make rooms larger. Make sure you measure all your furniture to get an idea of just how big you want rooms to be. Be sure to leave plenty of open floor space to accommodate movement and furniture placement as well.
Finishing a home only to discover the rooms are too is actually an incredibly common problem, so make sure you measure everything out and compare it to your existing home if you need to in order to make sure that you are getting a home with as much space as you need.
Integrity Construction Consulting, Inc.
We are a Chicago based family owned and operated company. Our teams of experts are licensed, insured, and are ready to help you build the home of your dreams. We take pride in our work and do our best to complete the job to perfection, on time, and using our quote. We put our customers first, understanding that your home is your investment and your place to live and relax. If you have been considering a new home construction contact us today!